We are looking forward to a great season and hope you can join us again.
However, skiing and snowboarding will be different this year due to COVID-19 and we want to make sure you are aware of all the impacts COVID-19 will have on your visit to Snow Valley. You can scroll down to click on specific questions. This page will be updated regularly as protocols are updated but we wanted to share with you our current plans with regards to operations. These plans are based on government guidance, numerous discussions and meetings with our ski areas association and other local ski areas, and are made to ensure the health and safety of you and our staff.
Here is a great read about how our industry is adjusting and doing as a whole from the Canadian Ski Council: Ski Well, Be Well
A mask or face covering is required at all times, indoors and outdoors.
Stay home if unwell.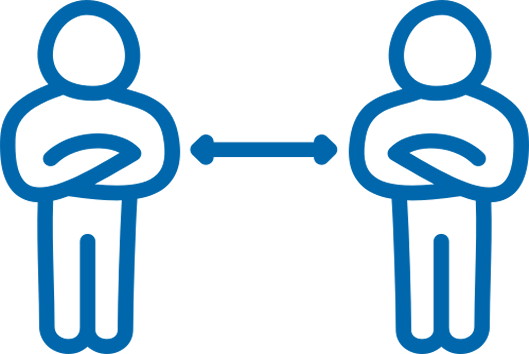 2m apart everywhere.
2m apart on the carpet lifts.
Wash hands frequently.